Precision machining is a critical process in creating high-quality metal parts. In the manufacturing industry, the process of precision machining involves the use of advanced tools and equipment to create complex parts with tight tolerances. Copper is a widely used material in the manufacturing industry due to its excellent conductivity, corrosion resistance, and thermal stability. Customized copper parts are in high demand, and manufacturers are continually searching for better ways to produce them efficiently and accurately.
One of the latest advancements in precision machining is the use of connector automatic lathe finishing. The connector automatic lathe is an advanced piece of equipment that is capable of producing high-quality parts quickly and accurately. The connector automatic lathe finishing process involves the use of multiple cutting tools that work in unison to produce the desired part. This process is highly efficient and can produce parts at a much faster rate than traditional machining methods.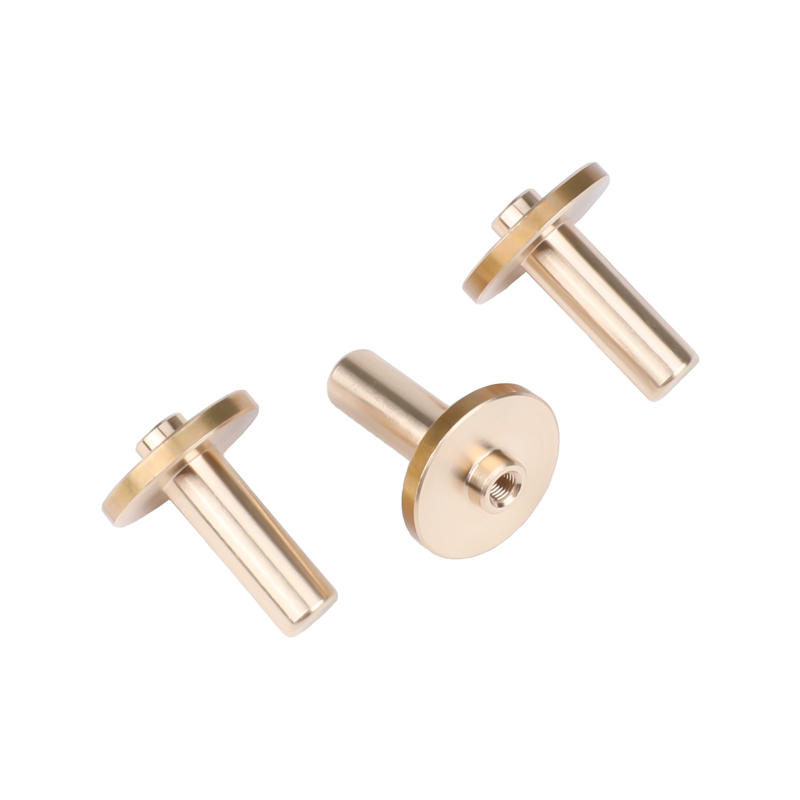 When it comes to customized copper parts, precision is crucial. The slightest deviation from the design specifications can result in a non-functional part. To ensure precision, manufacturers use advanced software to program the connector automatic lathe. This software allows them to create 3D models of the part and simulate the machining process before it even begins. This simulation helps identify any potential issues before they occur, ensuring that the final product is of the highest quality.
Once the customized copper part has been machined, the next step is to apply a surface finish. A surface finish is critical in ensuring the part's longevity and functionality. One of the most popular surface finishes for copper parts is nickelizing. Nickelizing is the process of electroplating a layer of nickel onto the surface of the part. The nickel coating provides excellent corrosion resistance, wear resistance, and improves the overall appearance of the part.
In conclusion, connector automatic lathe finishing is an advanced machining process that has revolutionized the manufacturing industry. It allows for the efficient production of high-quality customized copper parts with precise tolerances. The addition of nickelizing as a surface finish further enhances the part's functionality and longevity. As technology continues to advance, the manufacturing industry will continue to produce even more complex and precise parts, ensuring that the world around us functions efficiently and accurately.