Using
turning and milling compound precision machining
techniques for manufacturing components with nut-like features offers several advantages, but it also comes with certain challenges. Let's explore these advantages and challenges in detail:
Advantages:
1. Versatility: Turning and milling compound precision machining techniques provide versatility in manufacturing components with nut-like features. These techniques can handle a wide range of materials, including metals, alloys, plastics, and composites, allowing for flexibility in component design and material selection.
2. High Precision: Compound precision machining techniques, such as CNC (Computer Numerical Control) turning and milling, offer exceptional precision and accuracy. They allow for tight tolerances, ensuring the proper fit and functionality of nut-like components.
3. Complex Shapes and Features: With compound precision machining, intricate shapes and features, such as threads, flanges, and chamfers, can be accurately machined onto the nut-like components. This allows for the creation of complex and custom designs to meet specific requirements.
4. Efficiency and Productivity: Precision machining techniques are highly efficient and productive, enabling the rapid production of nut-like components. With automated processes and advanced cutting tools, multiple operations can be performed in a single setup, reducing production time and increasing overall productivity.
5. Cost-Effective for Large Production Runs: Precision machining techniques are cost-effective for large production runs of nut-like components. Once the machining parameters and tooling are set up, the production process can be replicated consistently, ensuring cost efficiency and maintaining quality standards.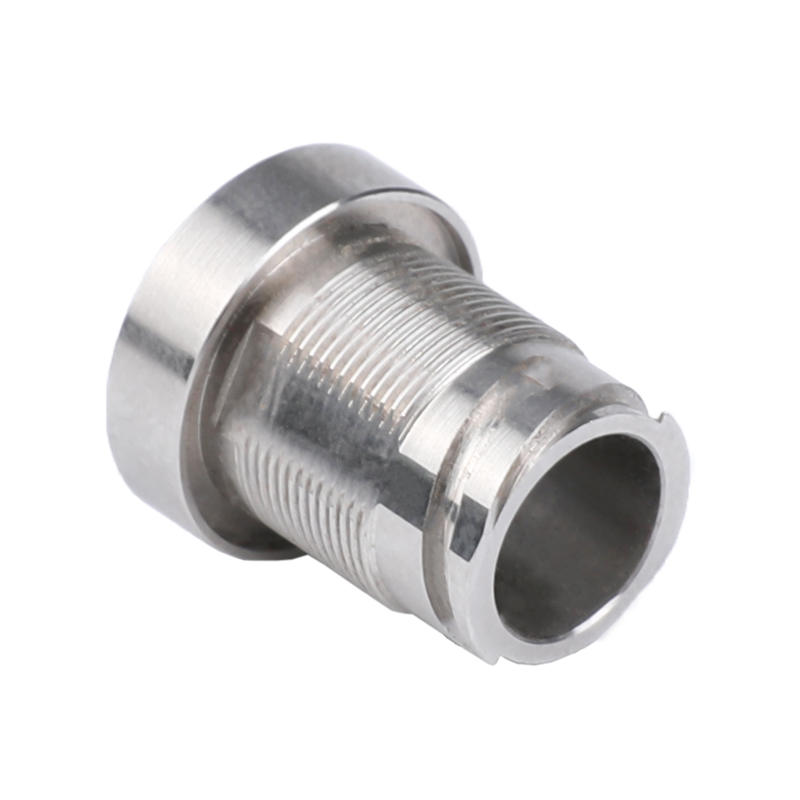 Challenges:
1. Tooling Complexity: Machining nut-like features requires specialized tooling, such as taps, thread mills, or broaches, to achieve accurate and precise results. Proper selection and setup of the tooling can be complex, requiring expertise and careful consideration of factors like material hardness, thread pitch, and surface finish requirements.
2. Material Selection: Machining certain materials, such as hardened steels or exotic alloys, can be challenging due to their hardness, toughness, or heat resistance. Specialized tooling and machining techniques may be necessary to overcome these challenges.
3. Threading Challenges: Creating internal or external threads on nut-like components requires precise control of the cutting tool's movements. Achieving thread quality, including thread pitch, depth, and profile, can be demanding and requires careful programming and monitoring.
4. Surface Finish: Obtaining the desired surface finish on nut-like components can be challenging, especially in areas with complex shapes or tight tolerances. Additional finishing operations, such as polishing or deburring, may be required to achieve the desired surface quality.
5. Setup and Programming: Compound precision machining techniques, particularly CNC machining, require skilled operators and programmers to set up the machines, define machining parameters, and generate accurate tool paths. Proper setup and programming are critical to ensure the desired dimensions and quality of nut-like components.
In conclusion, using turning and milling compound precision machining techniques for manufacturing components with nut-like features offers advantages such as versatility, high precision, complex shape capabilities, efficiency, and cost-effectiveness for large production runs. However, challenges related to tooling complexity, material selection, threading, surface finish, and setup and programming need to be carefully addressed to achieve optimal results. With proper expertise, these challenges can be overcome, leading to the production of high-quality nut-like components for various applications.