Precision turning parts play a critical role in various industries, including aerospace, automotive, electronics, medical, and manufacturing. These parts are essential components used in machinery, equipment, and devices to ensure smooth operation and high-quality performance. When it comes to sourcing precision turning parts, choosing a reliable supplier is paramount. A reputable supplier can offer numerous advantages that contribute to the success and efficiency of your business. In this article, we will explore the key benefits of sourcing precision turning parts from a reliable supplier.
1. Quality Assurance:
A reliable supplier of precision turning parts places a strong emphasis on quality assurance. They adhere to strict quality control measures throughout the manufacturing process, ensuring that the parts meet the required specifications and tolerances. High-quality precision turning parts not only improve the performance of your products or machinery but also enhance their reliability and safety.
2. Expertise and Experience:
Established and reputable suppliers have extensive expertise and experience in precision turning. They employ skilled technicians and engineers who are well-versed in the intricacies of turning processes and can provide valuable insights and solutions to optimize part designs and manufacturing techniques.
3. Customization and Flexibility:
Reliable suppliers understand that different industries and applications have unique requirements. They offer a high level of customization and flexibility in producing precision turning parts to meet specific needs. Whether it's material selection, dimensional specifications, or surface finishes, a reliable supplier can tailor the parts to your exact requirements.
4. Wide Range of Materials:
Precision turning parts
can be manufactured from various materials, such as aluminum, steel, brass, stainless steel, and exotic alloys. A reliable supplier typically has access to a wide range of materials, allowing you to choose the most suitable option for your application based on factors like strength, corrosion resistance, and conductivity.
5. Consistent Supply and Lead Times:
Working with a reliable supplier ensures a consistent supply of precision turning parts. They have well-established production capabilities and robust supply chain management, ensuring that you receive your orders on time and avoid costly production delays.
6. Cost-Effectiveness:
Although precision turning parts from a reliable supplier may not always be the cheapest option upfront, the cost-effectiveness becomes evident in the long run. High-quality parts reduce the risk of failure, minimizing downtime and expensive repairs or replacements. Additionally, a reliable supplier may offer competitive pricing due to their production efficiency and long-term partnerships.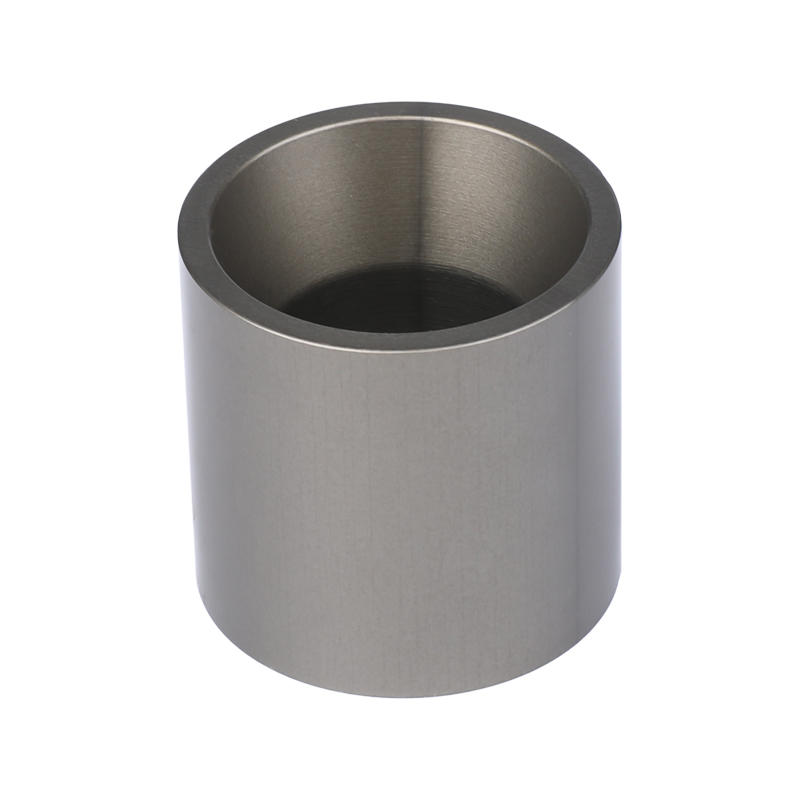 7. Quality Certifications and Compliance:
Reputable suppliers often hold industry certifications, such as ISO 9001, which demonstrate their commitment to quality management and adherence to international standards. Working with a certified supplier gives you confidence in the consistency and reliability of the precision turning parts you receive.
8. Advanced Technology and Equipment:
A reliable supplier invests in the latest technology and state-of-the-art equipment for precision turning. Advanced machinery allows for more complex designs and tighter tolerances, resulting in superior-quality parts.
9. Design Support and Collaboration:
A trustworthy supplier not only manufactures the parts but can also provide design support and collaborate with your engineering team. Their expertise can help optimize designs for better functionality and manufacturability, leading to cost savings and improved performance.
10. Long-Term Partnerships:
Choosing a reliable supplier fosters a long-term partnership that goes beyond a transactional relationship. As they become more familiar with your needs and requirements, they can anticipate your demands and offer proactive solutions, further streamlining your supply chain.
11. Commitment to Customer Service:
Reliable suppliers prioritize customer satisfaction and are committed to providing excellent customer service. They are responsive to inquiries, offer clear communication, and are willing to address any concerns promptly.
Sourcing precision turning parts from a reliable supplier offers a plethora of advantages that positively impact your business operations. From ensuring top-notch quality and customization to providing consistent supply and technical expertise, a reputable supplier becomes a valuable asset to your company. The peace of mind that comes from working with a reliable supplier allows you to focus on your core business, knowing that your precision turning part needs are in capable hands. As such, investing in a trusted and reputable supplier of precision turning parts is a strategic decision that yields long-term benefits and contributes to the overall success of your organization.