The integration of contact pins in turn-mill combination precision machining represents a significant advancement in the field of manufacturing, offering a plethora of benefits that enhance the overall efficiency, accuracy, and quality of the machining process. This innovative approach combines the capabilities of both turning and milling operations within a single machine, while the incorporation of contact pins introduces an additional layer of precision and control to the process. In this comprehensive exploration, we delve into the ways in which the integration of contact pins revolutionizes turn-mill combination precision machining, ultimately leading to an enhanced and optimized manufacturing process.
Turn-mill combination precision machining has already been recognized as a game-changer in the manufacturing industry due to its ability to perform multiple operations in a single setup. This approach reduces cycle times, minimizes part handling, and enhances the overall productivity of the machining process. However, despite its advantages, challenges related to dimensional accuracy, tool deflection, and vibration still persist, particularly when dealing with intricate and complex components. This is where the integration of contact pins comes into play, acting as a critical solution to address these challenges and elevate the manufacturing process to new heights.
One of the primary ways in which contact pins enhance the overall manufacturing process in turn-mill combination precision machining is by ensuring consistent and precise location of the workpiece. These pins serve as locators that securely hold the workpiece in place, minimizing the potential for part movement or misalignment during machining operations. By maintaining a stable workpiece position, contact pins effectively mitigate the risk of dimensional inaccuracies and contribute to achieving tight tolerances. This level of precision is especially crucial when dealing with complex geometries and tight feature-to-feature relationships.
Moreover, the integration of contact pins offers a remarkable solution to the challenge of tool deflection and vibration. In high-precision machining, especially when dealing with long overhangs or deep cavities, tool deflection and vibration can have detrimental effects on the final part quality. Contact pins act as additional support structures, strategically placed to minimize the flexing and vibration of the tool during cutting. This results in improved surface finish, reduced tool wear, and extended tool life. The combination of turn-mill operations with contact pins creates a synergy that allows manufacturers to achieve exceptional results even in challenging machining scenarios.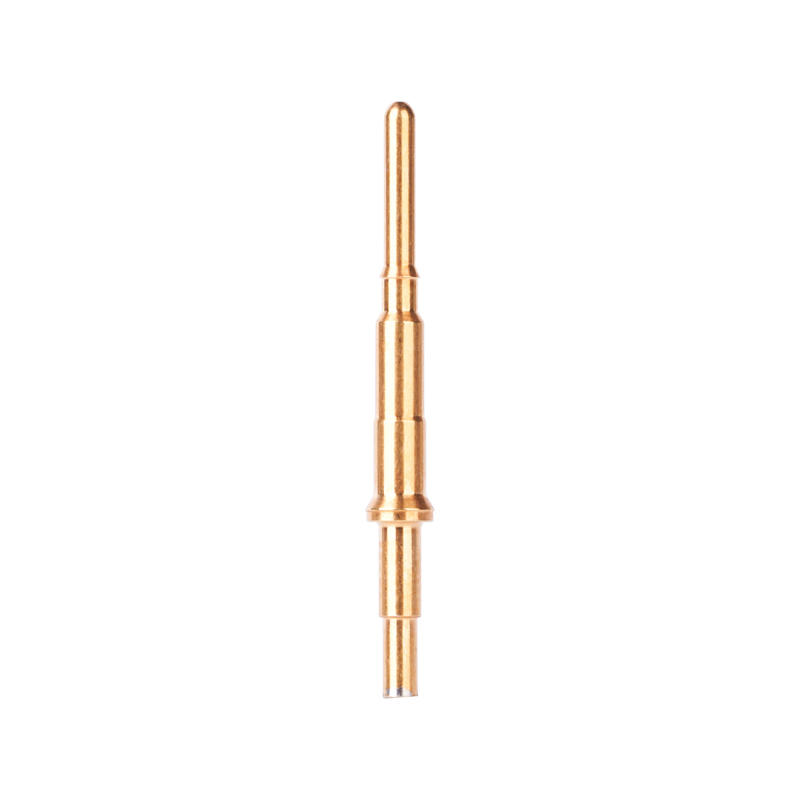 Another noteworthy advantage of
contact pins
lies in their ability to enhance the accessibility and versatility of turn-mill combination precision machining. Traditional fixtures and clamping methods might limit the accessibility of cutting tools to certain areas of the workpiece. With the integration of contact pins, the workpiece can be securely held from non-conventional surfaces, enabling the machining of features that would otherwise be difficult to reach. This increased accessibility opens up new avenues for design creativity and engineering innovation, enabling the production of complex and intricate components with ease.
Furthermore, the integration of contact pins contributes to reducing setup times and simplifying the overall machining process. Traditional setups often require meticulous alignment and adjustment of fixtures, which can be time-consuming and prone to human errors. In contrast, contact pins streamline the setup process by providing reference points that facilitate rapid and accurate positioning of the workpiece. This not only saves valuable production time but also reduces the likelihood of setup-related errors, ensuring consistent part quality and repeatability.
In conclusion, the integration of contact pins in turn-mill combination precision machining undeniably enhances the overall manufacturing process by addressing critical challenges and unlocking new opportunities for precision, efficiency, and innovation. By providing precise workpiece location, minimizing tool deflection and vibration, enhancing accessibility, and simplifying setups, contact pins contribute to achieving exceptional levels of accuracy, surface finish, and productivity. As manufacturing continues to evolve and demand higher standards of quality and complexity, the integration of contact pins stands as a testament to the industry's commitment to pushing the boundaries of what is possible in the realm of precision machining.